Day 1: We met at Tokyo's Narita airport. I had been fasting on the flight to prevent jet lag on the recommendation of a friend and this article from Vogue. With only six days in Japan I didn't want to lose any time. When I got off the plane Jon (who had already been traveling in Hong Kong) met me with some omusubi, crisps and water.
We got our rail passes and took the train, then the subway, then a cab to Hotel Claska, a boutique hotel in the Meguro neighborhood.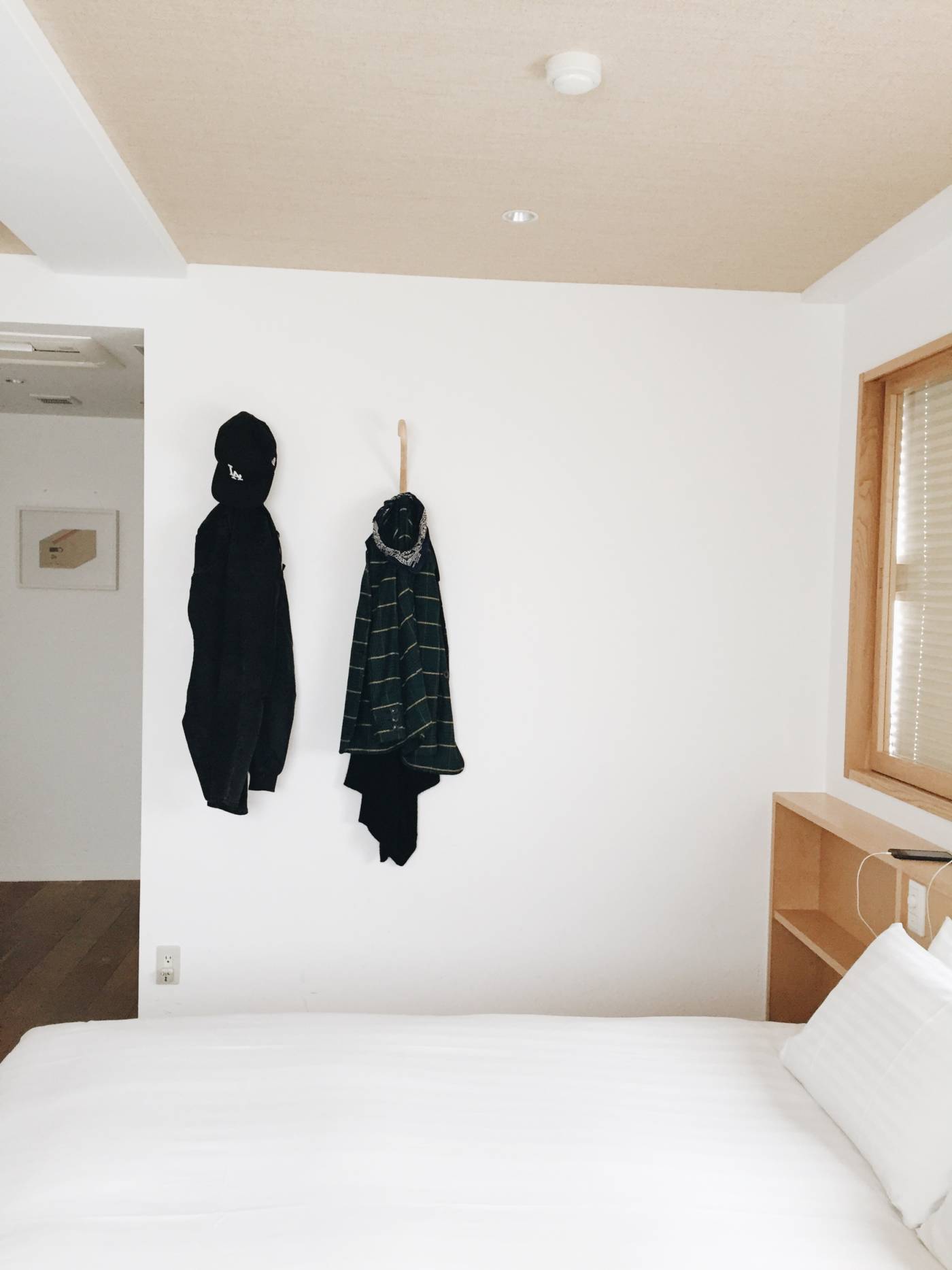 We didn't have dinner reservations the first night so we took a cab to Nakameguro and got in line at a little izakaya behind some Japanese people. While we waited they handed out little chicken broth shooters as an appetizer…yummy! After we were seated (or "standed"  as it were) we indulged in sake, lemon sours and white radish cooked in the same chicken broth as the shooter. Then we peeked into a few stores before stumbling into Craft Beer Market which was filled with young people on dates and business men taking photos of their beers. We ordered tuna sushi, fried chicken and potato salad. All of the sake and lack of sleep must have made me loopy. I started dancing and Jon asked me if I was "twisted" which seemed like a good sign to call it a night.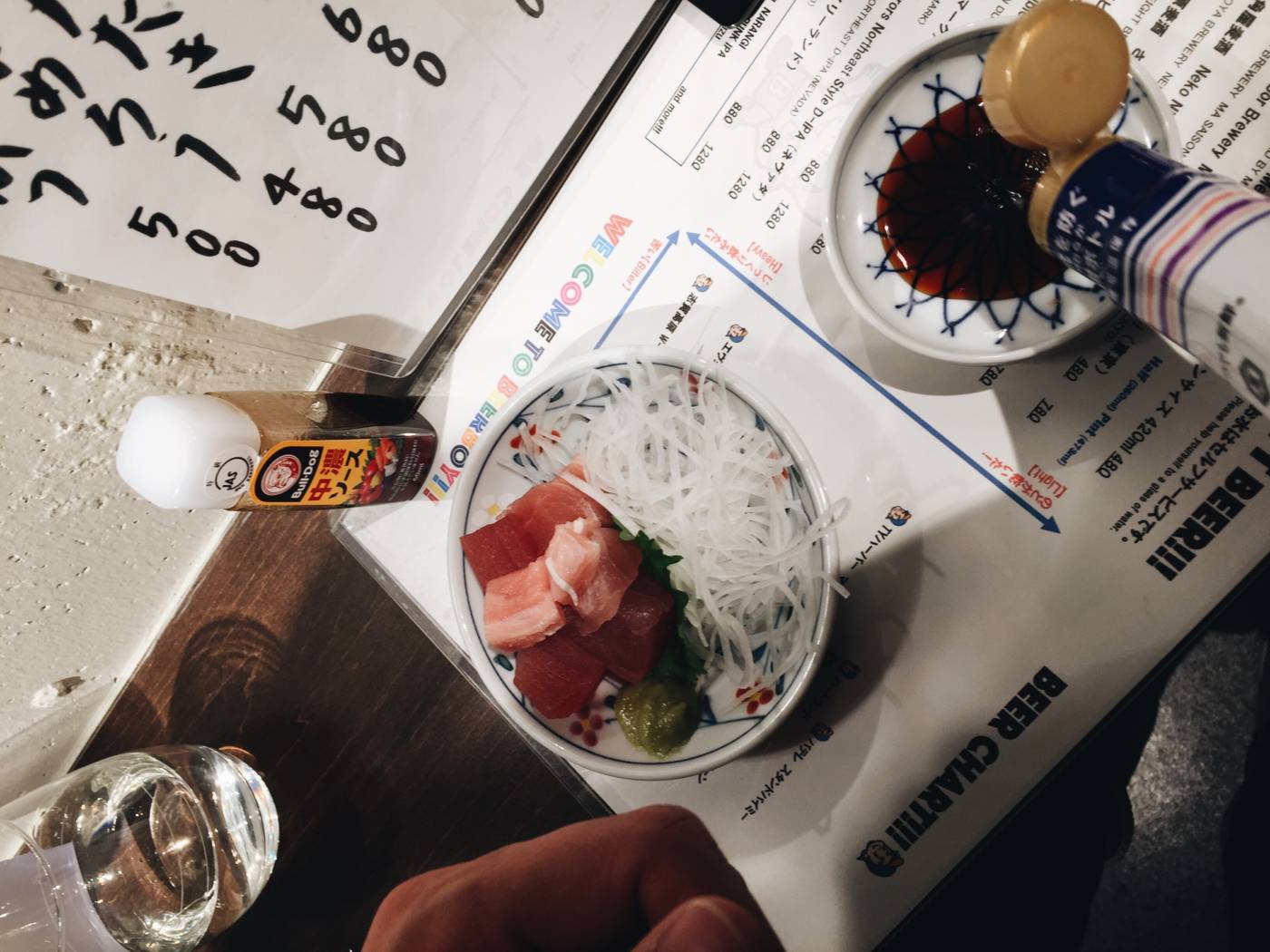 Day 2: On our first morning in Tokyo we woke up and walked to bakery Le ble et L'eau, we picked up a croissant, a chocolate croissant, a raisin cinnamon roll and a red bean bun and took them back to our hotel to enjoy with our coffee and tea. These pastries were incredible and we quickly devoured all four. Then we borrowed bikes from the hotel and rode along the Meguro River to Omnibus Coffee.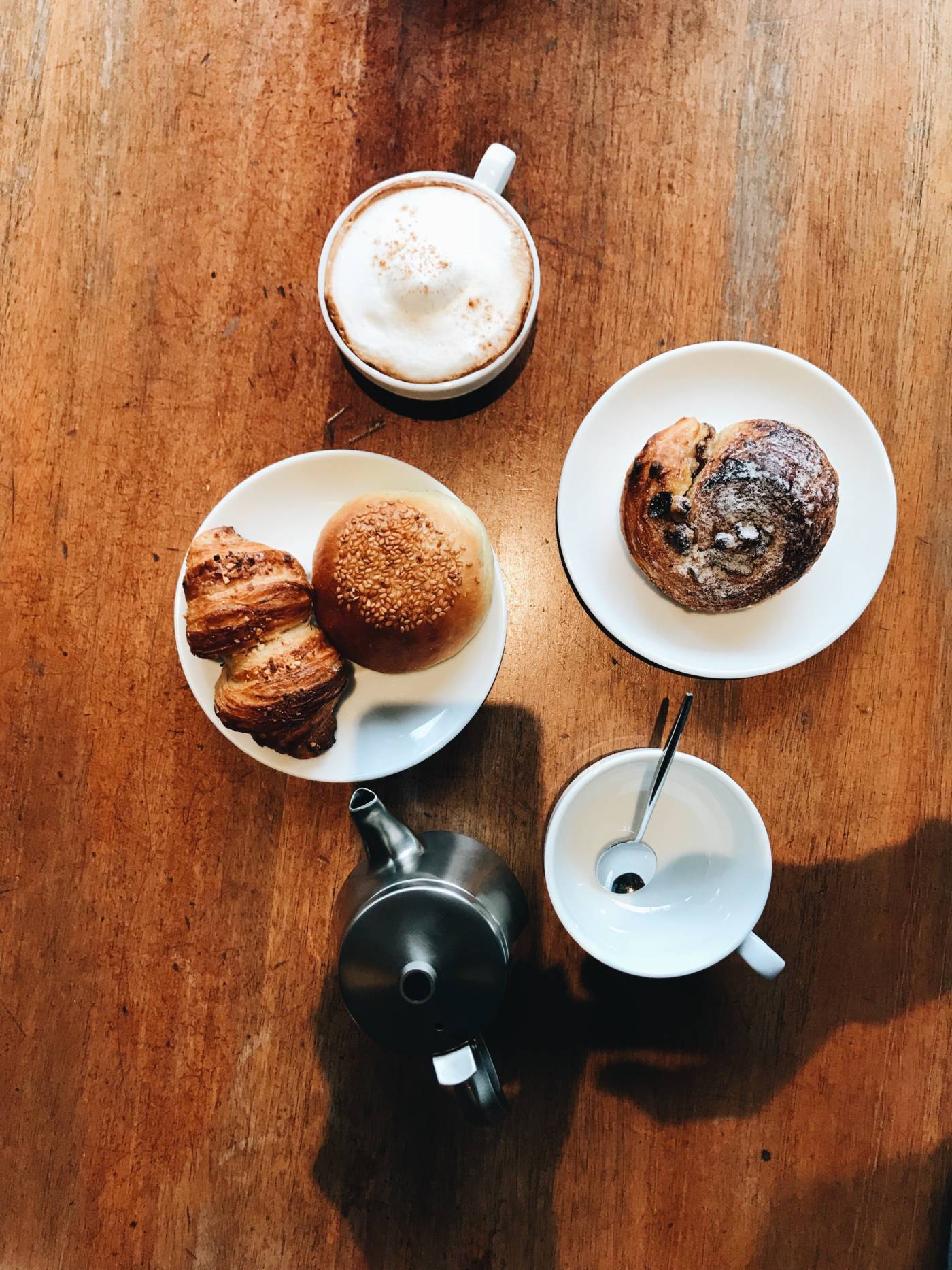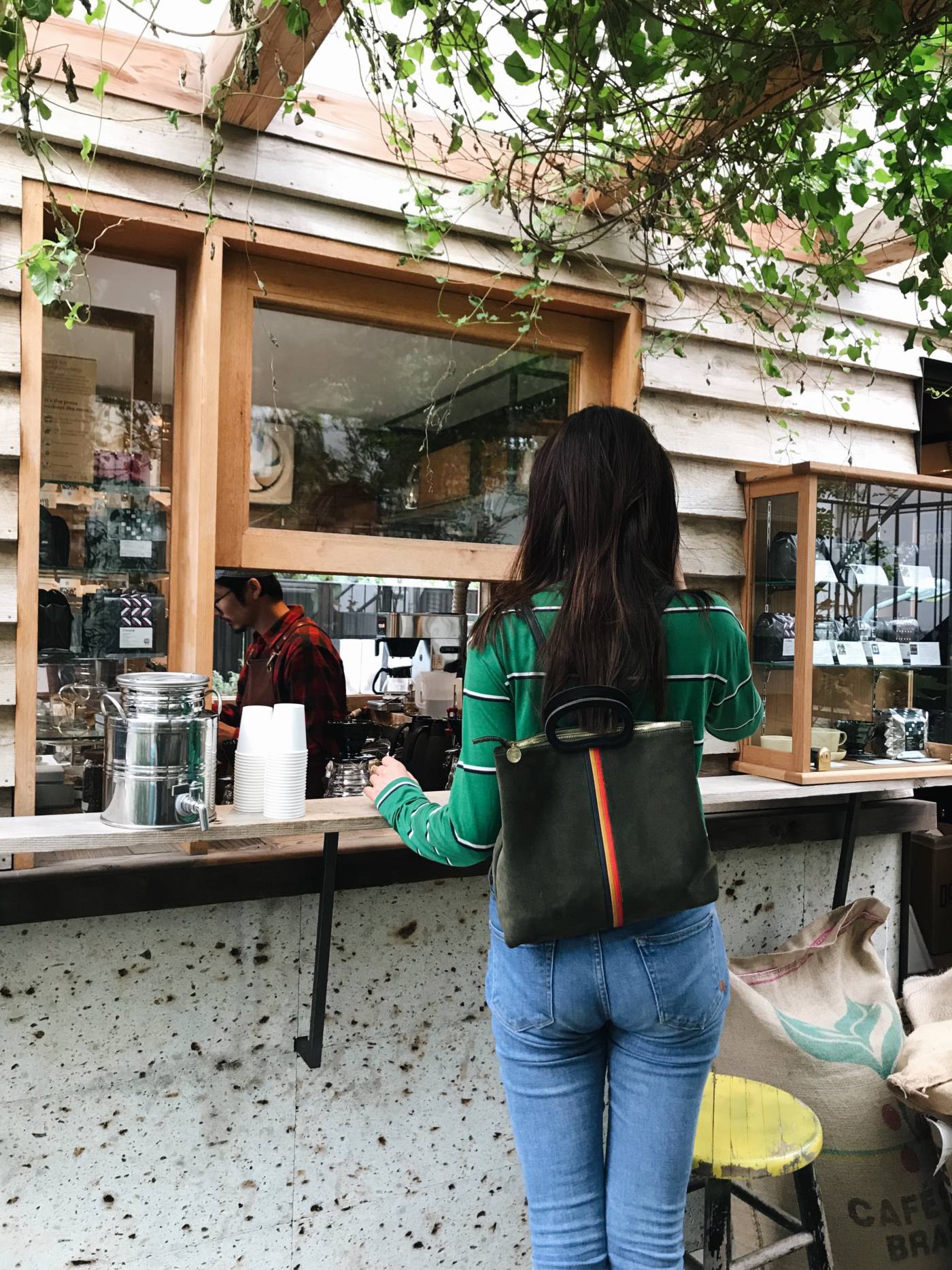 [show_shopthepost_widget id="3316107″]
At Omnibus we sampled the Kenyan and Ethiopian Espresso – guaranteed to put hair on your chest! We biked home to change before heading to lunch at Narisawa, a two star Michelin restaurant named one of the 50 best restaurants in the world! The service was impeccable and if you're a foodie looking to splurge it's a must. We did the thirteen course tasting menu which lasted three hours.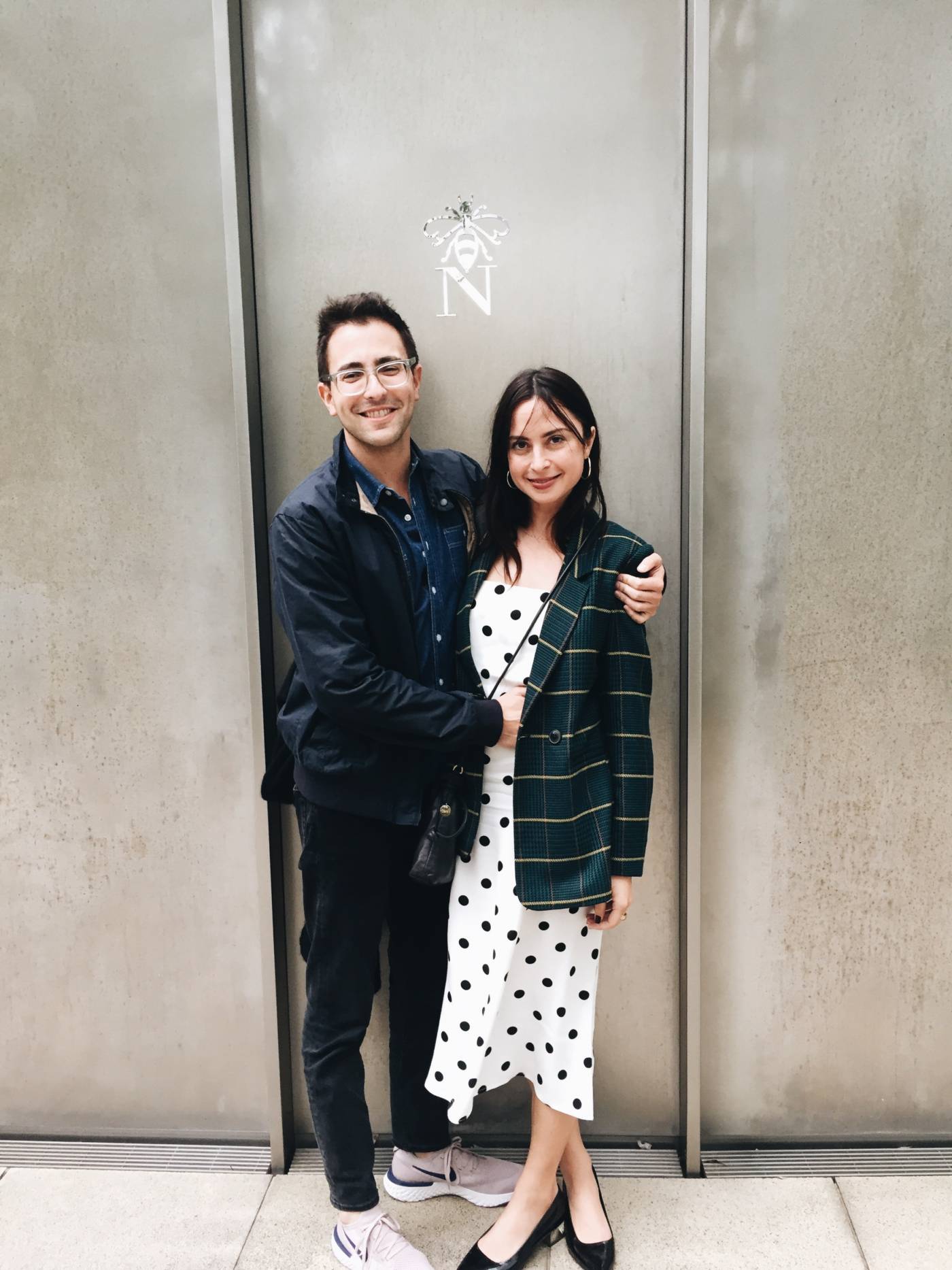 [show_shopthepost_widget id="3316108″]
For drinks later that night we checked out Ben Fiddich in Shinjuya. The bar was tucked away on the ninth floor of a building. There is no menu at Ben Fiddich, the owner and mixologist will create a special concoction for your based on your preferred spirit and using herbs and fruit from his families garden.
The next morning we took the bullet train to Kanazawa…